LHS sophomore Ailyn Tiul and her sister alumna Marilyn Tiul along with LHS Chorus director Peter Perkins recently performed with CONCORA (Connecticut Choral Artists) in a collaborative concert with singers from CCSU (Central CT State University) and selected high school students in a concert of spirituals by the famed arranger Moses Hogan.
The concert in New Britain on Saturday, February 11th titled "Hear My Prayer" featured Connecticut's oldest fully professional chorus with members of the CCSU choral program and hand-picked singers from area high schools.
Mr. Perkins, who has been a singer with CONCORA since 1985 was pleased to nominate Ailyn for the project, especially when he found out that her sister Marilyn (currently a member of the choir at CCSU) was also singing.
Both Ailyn and Marilyn had and still have successful careers in the LHS music department with both of them being members of the band and chorus and both having qualified for All-State and all-New England ensembles.
The photo above features the selected high school students including Ailyn (2nd from left) with CONCORA Artistic Director Dr. Chris Shepard and Dr. Gaylon Robinson Director of Choral Activities at CCSU.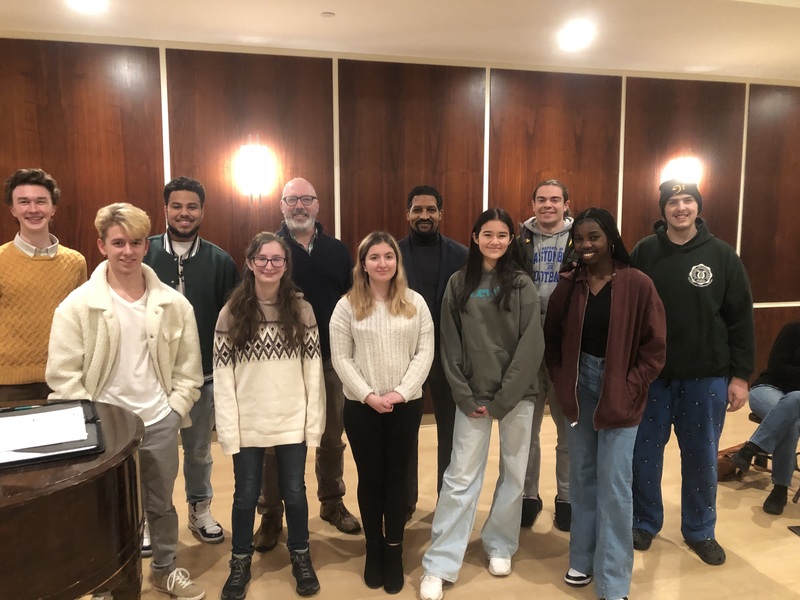 Tiul sisters with Mr. Perkins and Chris Shepard